---
You can help students become workforce ready. As a business and community leader, the Pima County JTED's students and staff look to you to help ensure our programs, curriculum, technology, and equipment are relevant and fulfilling the current and future demands of industry.
---
---
---
Internships
---
Thank you to all our Summer 2023 Internship Sponsors!
Achilles
Banner South – Culinary
Banner Tucson – Business
Banner Tucson – Culinary
Banner – Ina Primary Care
Broadway Proper
Courier
Department
Desert Auto Tech
Dove Mountain Veterinary Clinic
Gadabout
Greatclips El Dorado
Greatclips Twin Peaks
Havven Beauty Salon
Industrial Metal Supply
Innovative Senior Living
Johns Manville
Leonardo Electronics
NWFD Business
NWFD IT
NWFD Warehouse Receiving
O'Reilly Chevrolet
PIMA JTED E&P
Pima JTED IT
Pima JTED PR
Pima Pet Clinic
Proactive East
Proactive Marana
Proactive South
Public Safety Communications
Rita Ranch Pet Clinic
Sun Mechanical CAD
Sun Mechanical Sheet Metal Fab
Sunrise Senior Living
Sunset Screen Print
The Hermitage No Kill Cat Shelter
The Specialists-Robotics
Tucson Orthopedic Institute
---
At Darling Geomatics, we hire JTED graduates because we believe that workforce development is one of the keys to Tucson's future. They already know what they love to do, and they're really good at it!"
Mary Darling
CEO/Principal Owner, Darling Geomatics
Here at AGM, we prefer to hire JTED graduates because as a result of their rigorous course work they develop the technical skill set, communication, passion and overall professionalism that we need for our team."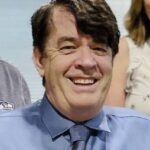 Howard Stewart
President/CEO, AGM Container Controls
At Gadabout Salonspas and Verve Salon Lifestyle we love to hire JTED graduates. They come ready for the next step in this industry, they're exited, they're enthusiastic, they come with the information they need, and they're debt free!"
Jana Westerbeke
Owner, Gadabout SalonSpas
---
JTED & Industry Partners
---
supporting Organizations
---
Potoff Private Philanthropy
Potoff Private Philanthropy supports research and development in the field of skills-based education-to-work models for K-12.
The Rotary Club of Tucson
Rotary Club of Tucson is a dynamic group of over 230 professional men and women who share their knowledge, skills and talents in service to others.